Pettis Martial Arts Classes Offer Dynamic Self-Defense Skills For Men, Women And Kids Ages 7+ All Across SE Wisconsin
Like any tool, a body must be honed and maintained. As New Berlin's top martial arts studio, Pettis Martial Arts - New Berlin has developed a program to not just teach powerful self-defense skills, but to train your body itself to become a more effective fighting machine!
Our focus on essential exercise, strength training, and combat technique will ensure that you will leave our Adult Karate program stronger, fitter, more confident, and capable of defending yourself and your loved ones.
At Pettis Martial Arts, located inside in New Berlin, Wisconsin, we're proud to offer comprehensive, world class instruction for men, women and children as young as 7.
Our Martial Arts classes are perfect for students of all levels and ability. Let us help you exceed and smash your goals at Pettis Martial Arts. Visit us today for a FREE trial class, call us at (414) 763-6562, or simply fill out the short form on your screen to learn more!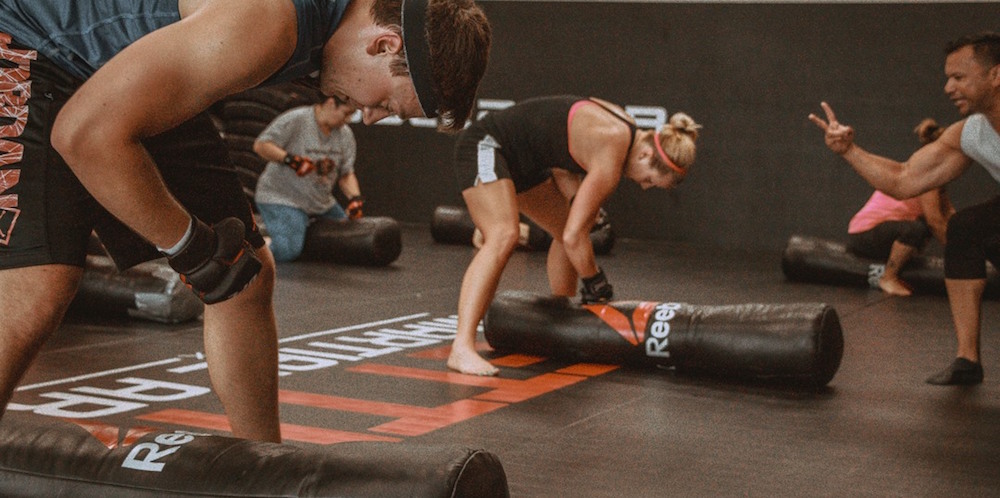 What Can You Expect From Pettis Martial Arts Classes?
Our goal from day one is to help you take a professional approach to the world of Martial Arts. At Pettis Martial Arts, it doesn't matter if you're a complete beginner, an experienced fighter or somewhere in between.
We're here to help you find success one step at a time.
Our Martial Arts classes combine stand-up striking skills, lightning quick transition strategies, and powerful Jiu-Jitsu and grappling maneuvers. We work hard to maintain an ego-free, safe and fun environment where you can train with complete confidence and reach your goals in no time.
Join us today and learn:
Powerful striking skills from any position
Incredible balance, body control and timing techniques
Takedown and transition strategies
Jiu-Jitsu & grappling tools and proven submission skills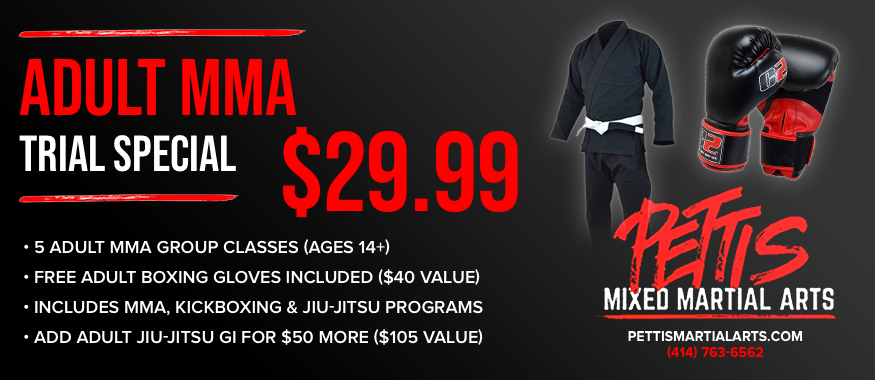 PLUS, Our Martial Arts Classes Will Help You Get In The Best Shape Of Your Life!
At Pettis Martial Arts, we are committed to helping you learn the ins and outs of this exciting and fast growing combat sport. We're proud to offer a total-body training program that can help you see real results.
Our Martial Arts classes challenge you every time you train. We keep your mind motivated and your body guessing on the path to improved confidence and sustainable strength gains.
We're offering people across SE Wisconsin and beyond the chance to develop:
Lean muscle tone and total-body strength
Incredible speed, athleticism and agility
Long-lasting heart health and endurance
More confidence in all aspects of your life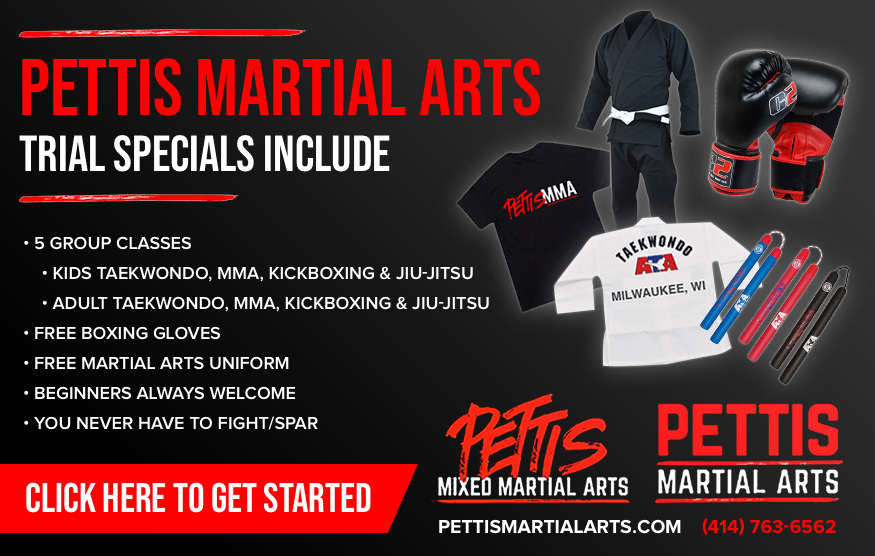 Don't Miss Out On The Best Martial Arts Classes In The Area!
At Pettis Martial Arts, we're committed to challenging adults and kids ages 7+ to challenge themselves and achieve real results. We're proud to work with people from all across our community. All experience levels are welcome.
Fill out the short form on your screen to learn more about everything we have to offer at Pettis Martial Arts.